Innovative, Measurable and Agile Custom Business Solutions
Leverage our expertise in Custom Software Engineering. Achieve outstanding business growth and gain strategic advantage in your market, with our technological approach aligned with your business strategy. Your success is our goal!
PRESANA invest in ideas and bring them to market, we believe in solving business challenges through innovative technologies!
Today's competitive market space demands for customised software solutions. Every business needs a technology partner helping to meet their unique business objectives.
Best Custom Business Solutions Provider
We deliver Best Custom Business Solutions In India and agile team staffing solutions. We rapidly adapt the changing technology paradigms and develop deep technological competencies to transform your vision into reality. We focus on developing innovative products and help our clients to meet their endeavors in most cost effective manner.
PRESANA offer smart tech solutions to help you succeed in your digital transformation journey. Whether you are a silicon valley fortune 500 company or a small city based start-up, our enthu-driven software development team is always happy to serve. One of the major differentiating factor at PRESANA is, our business background! When it is coupled with our software development expertise, it helps us align your business needs with technology in a seamless manner.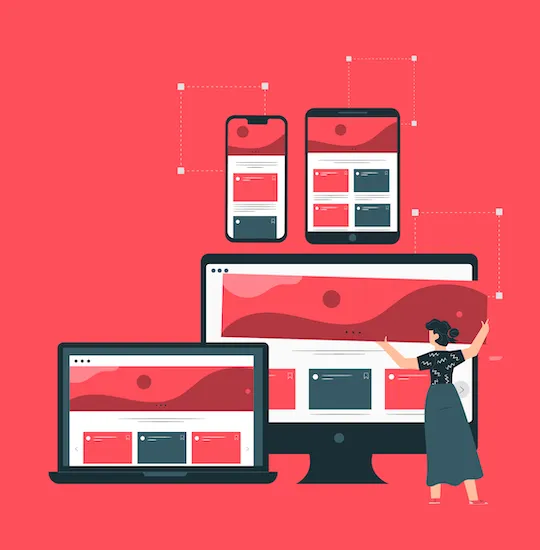 Full cycle Software Development
Self-driven Team
Highly Skilled and Creative Workforce
Top grade Quality Assurance
Agile Delivery
Know the cutting edge business solutions that we deliver
We strive to help our clients on every stage of their digital transformation process, develop world class technology solutions that combine ease-of-use and AI driven security!
Our experts prefer personnel interactions with companies looking to simplify their internal processes and design innovative tech solutions to streamline internal business processes seamlessly. We encompass the skill-set necessary to help your company use state-of-the-art technology to offer exceptional software solutions. The systems we can develop are:
ERP systems
SCM systems
Financial management systems
HR management software
Project management software
Asset management software
Business Intelligence (BI) tools
Collaboration systems
Industry-specific solutions (electronic health record (EHR), manufacturing execution systems (MES)).
Currently the success of every business is measured by analysing its ability to deliver relevant information to their customers almost instantaneously. This is the era of smartphones and gadgets. For staying relevant, every business, irrespective of their niche, must adapt the latest technology of mobile applications.
Our Android app development strategy is our consultants will help in forming an effective strategy for the growing of your online mobile business.
At PRESANA we aim at productivity, efficiency and innovative technology solutions at all levels. We can proudly claim this as our core expertise area. This is evident from our solution offerings across all mobile development platforms, which go beyond Android and iPhone.
We specialize in developing B2C & B2B mobile applications on prime platforms like J2ME, BREW, BlackBerry, and Symbian as well as on the currently famous platforms like Android and iPhone, and cater entire range of smart devices present in the technological space.
B2C applications that we can develop are:
Customer portals
Self-service portals
e-Commerce solutions
Marketing automation software
Gamification software
Payment systems
Client apps: mobile banking, shopping apps, patient apps
B2B applications that we can develop are:
Vendor portals, trade portals (B2B ecommerce), procurement portals
Order management systems
B2B marketing solutions
Billing and invoicing software
Contract management systems
The growing technical needs of the healthcare industries are intended to improve healthcare services. We expertise in designing healthcare solutions to address the complex information management challenges existing in the health system. Improved access to higher quality data and current information, best processes, greater efficiency, and relevant data insights are some of the things that we focus on while developing healthcare software. And, real-time processing of electronic health records through cross-platform mobile healthcare software having interactive interfaces and advance features of tracking patient data including histories, allergies, symptoms, etc. are our offerings which are aiming at empowerment of the healthcare industry.
The impact of Enterprise resource planning (ERP) in current business scenario is significantly high. As company data and processes are enclosed into single ERP system, it became possible for businesses to align departments and improve workflow, resulting in substantial savings. Expert developers at PRESANA are technologically equipped to address all your organisational needs and give your business the most needed speed, agility and adaptability to win in today's global business landscape.
Construction management itself is a gigantic task looking at the area as well as number of stakeholders and locations involved. A complete web based software solution customised as per specific requirements is the need of the hour. End-to-end automation of all business processes will help construction companies in accelerating the project speed.
PRESANA's construction management software is designed to cater the entire AEC (architecture, engineering and construction) industry in developing, implementing and integrating custom software, facilitating processes including accounting, ERP customization, project management, bid management, and scheduling.
Bespoke software is the customisation at its best! We love customisations. No matter how unique and complex requirements you have for your bespoke system, we are here to deliver a perfect bespoke software fitting exactly in your budget. Here at PRESANA, we've had the pleasure of empowering businesses of all sizes to become more self sufficient and successful with the help of software. While we specialize in dealing with bespoke commercial projects for larger as well as small-businesses – Our attention to detail, our approachability, our emphasis on clear communication, our understanding of evolving technology and our technical expertise are our strengths that helps us stand apart in the competitive business world.
Stand alone applications is a past! Integrating existing legacy systems with the external world is the current trend. APIs play an important role in allowing businesses to develop applications that enhance their capability through greater data influence. It is specifically important in helping businesses extend their corporate voice through the third party business apps along with the development of Mobile Applications. API is a messenger that enables interaction between application, data, and devices.
PRESANA have a team of API developers with years of experience in API integration in all major platforms. We offer a complete solution package of API design, development and integration. Our team specialize in REST API, JSON API development and Web app API, XML API integration, mobile API integration, native app API integration, etc.
Proximity marketing is the gateway that helps you reach directly to the smartphones of your clients. You can now deliver most relevant rich content to your clients. This generates one-to-one communicating opportunity for businesses to maximise engagement and conversion through a powerful call-to-action delivered exactly at the point of sale.
PRESANA's Proximity Marketing solutions influence the client's buying decision by providing intelligence that enable them to take well-informed decisions. Leveraging beacons technology, we help our clients to boost in-store traffic, increase customer loyalty, understand customer preferences, enhance customer engagements and analyse product performance statistics in real-time.
Presently Artificial Intelligence messaging chatbots are revolutionising the way of communication. They became the need of time! Employ the enormous power of AI to smartly interact with your online clients and globally excavate your business potential. Recently it is observed that the final effect Bot development shows better retention as compared to mobile apps. The core essence lies in its speed, strength, and reliability. A natural language interface added to any application, social channel or website can help you cross the barriers and start effective and efficient customer communication.
At PRESENA, We deliver best quality chatbot development services to small as well as large businesses, irrespective of the industry. To facilitate a direct interaction with your customers with a special personal touch. Stay connected for 24*7 with real-time interactions with all your customers based across the globe.
For start-ups with a manpower crunch bot is the blessing, your only employee who can provide valuable insights, irrespective of the time! And for established names, it is your image enhancer, who will attend your clients even if all your employees are off for the day.
With best Chatbot development services for almost all messaging platforms and voice interfaces we can help you develop a classic chatbot to expand your business.
Know why best companies choose PRESANA?
Simplified software solutions, all designed and developed to amplify your business!
Our Featured Services
Start your journey to digital pathways with our outstanding featured services.
Make Perfect Your Business Right Now!