Modern, Responsive and Sustainable Website Design and Development
Our powerful website design is the key to more sales and reachability, developed to promote your business to unparalleled heights of success. Stand above the crowd!
PRESANA envision is the latest and affordable Custom Web Development Company in India who provide the development solutions to the client. We understand the worth of your investment!
A business marketing strategy demands for a strong web presence. An attractive website is essential for increasing your sales.
We have a professional team of Custom Website Development Service Company in Pune, India. We upgrade our knowledge base every day, to ensure that your website is attractive, interactive and engaging so that it stands out from the competition. We focus on developing unique strategies for creating a professional website with minimum hustle.
We at PRESANA, deals with Custom Website Development Services that provide exemplary results on diverse domains.
PRESANA offer customised options of Best Responsive Website Design Services and development services. From simple one page websites for small business to an advanced website like as e-commerce sites, our Responsive Web Design Company in India handle it all, they have extensive experience in creating websites on numerous platforms.
Robust project plan
Creative web design
Excellent layout and user experience
Fully integrated services
Quality Assurance
Agile Delivery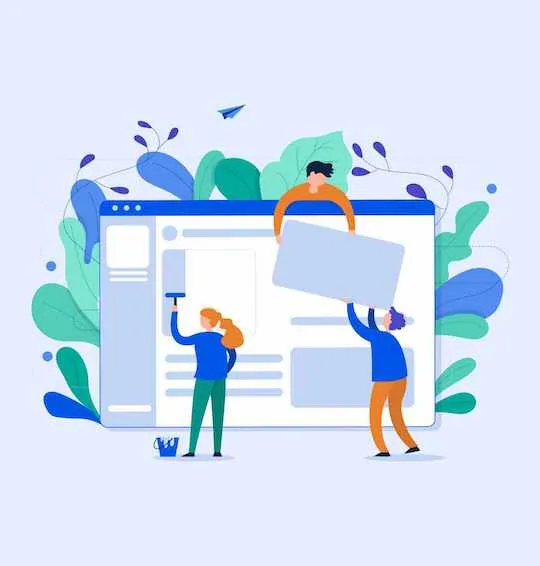 Custom and Responsive Website Designs and Development Services that Proven to Increase Leads & Sales
Know how we design and develop customised websites
We help build brands, create a user-friendly experience, and provide business-oriented solutions through an engaging and interesting strategy that drive results!
Project Planning
---
Whether it is a website design and development project or website revamping project, we prefer an interactive, dialogue-based approach. The process starts with exploring ideas and discussing possibilities to leave ample time and scope for feedback and enhancement. The client will get a clear picture of available options and their impact on design. We are skilled to lead the conversation and generate valuable and relevant feedback from your entire team. Bring your website into the modern age with a Custom and Responsive web design and Development Service Provider Company like Presana Systems.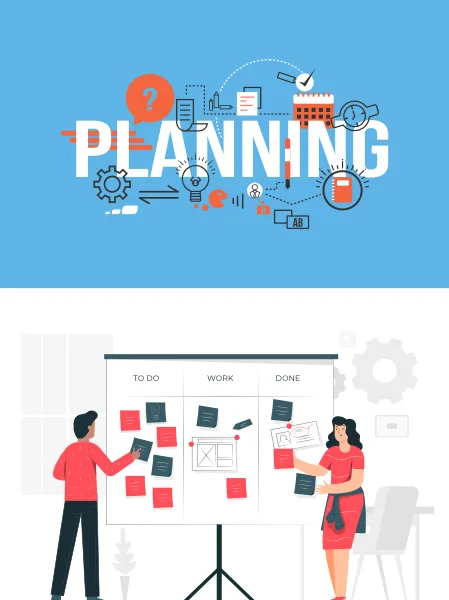 Best Responsive Website Design Services that Improve Viewing Experience
---
Designing must be elegant, simple, and important all at the same time! It's not just about the aesthetics of a website but about how it all works.
Quality is a continuous process. The UI/UX design stage typically moves the information gathered in the planning stage into reality. The major part involves the documented site structure and a visual representation (Wireframes).
From our years of experience, we know, Website navigation has to be easy to use and intuitive - and it should not be complex. An efficient website navigation system is a crucial factor that ensures ease of use, and also the success of web design. Good navigation should help the visitors find the exact content piece that they are searching for in very short time.
The concept testing stage helps us envision the finishing look and feel of the brand in creation. Through 100% customised designing approach, we create the most stimulating functionalities for our client websites.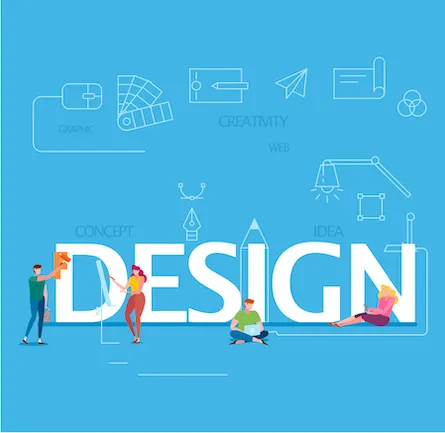 Development
---
We encompass a techno-savvy team of web developers, capable of converting the most creative website design to life. The development of technology is decided as per customer requirements.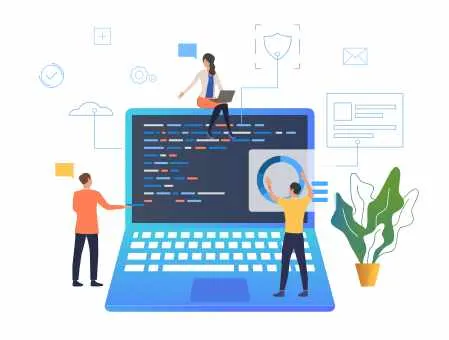 Development involves programming and content loading. Having a well-organised code and documentation requires keen planning and technological expertise. We follow a strategic approach to avoid future hassles by putting in team efforts.
At Presana, our database experts understand the importance of a good database architecture that facilitates easy movement of data throughout the system. We always keep a keen eye on industry standard design principals in order to ease the expansion and maintenance capabilities in the future. Developing databases that accomplish the growing demands from web applications is our passion.
Presana's architects' design and build the core of your website with an eye for great new features. They are well versed in developing a solid architecture to accommodate future growth at scale, with advanced data structures to deliver actionable insights and latest security features to protect your data, processes, and users.
We understand client requirements and build a visually rich user experience to enhance satisfaction and adoption. Our back-end development team conceive the concept to nail that ultimate user experience in code. Our core aim is to design an interactive UI with pixel-perfect accuracy, a steady UX across the entire website.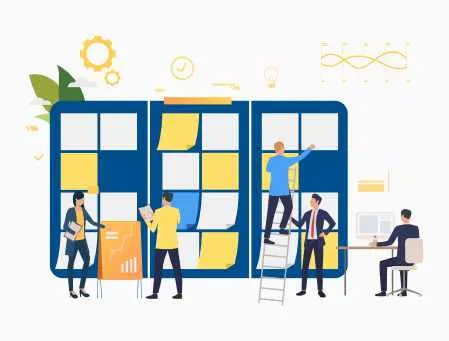 Testing & Delivery
---
Before launching the website online, we completely crosscheck every functionality for any possible glitches that are left unnoticed while web-coding. Presana's testing team is all equipped to make sure that not a single bug is left behind on all kinds of tablets, laptops, desktops & mobile browsers to assure best quality results.
We assist our clients in the website launch process and also extend our support to improve its performance. At Presana, our website maintenance programs ensure that your site is always up to date, and your project stays within your budget. Our website maintenance package includes periodic image updates, content updates and customer support through e-mail or telephone.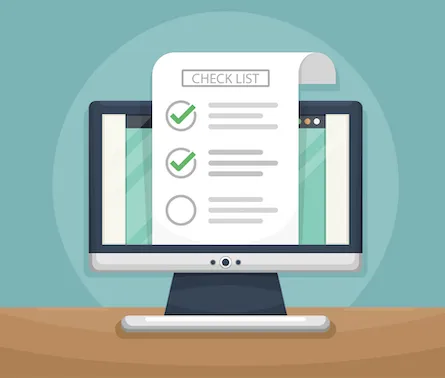 Avail our best services
Presana design, develop, and launch your website, offering 360o solutions, agility in implementation, with a profound extent of specialisation
Our Featured Services
Start your journey to digital pathways with our outstanding featured services.
Make Perfect Your Business Right Now!